emerge: new writers in the region anthology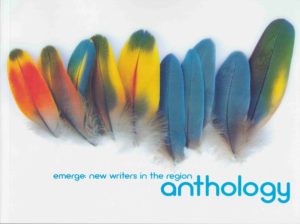 In 2016, in the lead up to the 2016 Cairns Tropical Writers Festival, I took part in the Emerge program, which was run as a series of workshops across the north for new and aspiring writers in the region. At the conclusion of the program, all participants were asked to contribute a piece of work they had created for a planned anthology and many of us did.
The result is a beautiful collection of short stories, both fiction and non-fiction, and poems, presented on quality gloss paper and accompanied by full colour photographs.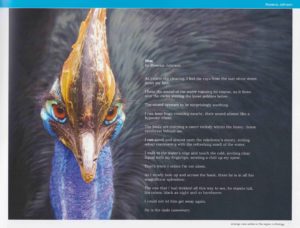 In their own way, the stories are perfect. They are written from the heart, with passion and without wanting to masquerade as bestsellers. They reflect the writers' experiences, their view of the world and limitless imagination.
The book made its debut at the 2018 Cairns Tropical Writers Festival in Cairns in August 2018 and is available for purchase at Collins Bookstore, Smithfield, QLD and on Amazon (to purchase from Amazon click here).
Emerge was my gateway to the world of writing and publishing and I'm glad this opportunity existed for me and the many other emerging writers in Far North Queensland. I have since become a part of the passionate bunch of people who had helped to deliver the Emerge program, the Cairns Tropical Writers Festival committee, hoping to continue to assist both aspiring and existing writers on their writing journeys.